Upcoming events:
I will be part of a group show at Rooftops in Berlin
Traces will be held 7-10 October 5-9pm daily
I will be presenting a collaborative project with On-yau Lui (AU) and Jeff Johnston (CA) the work is an interactive video, pattern and paper installation
Flickr Video
a quickly edited video showing the artworks from Visual Rhythms – Richard Byers – 17.9.2009
On the 5th May in Berlin I was part of a Open Studio event showcasing the works of 8 artists, working at Rooftops, artist run studios.
There was photography, painting, soundscapes, projections, installations and more from artists from Japan, USA, Canada, Scotland, Italy and Australia.
My works shown here are experiments in projections onto painted canvases, with audio interactivity from both music [supplied by Kane Yoon, Australia] and a microphone picking up conversations in the exhibition space.
A series of videos inspired by musician friends.made quickly using mostly in-camera techniques and with minimal editing.
Shot in 10 mins, on location while walking to my morning coffee in Kanda, Tokyo, Japan. edited following coffee, 1 hour.
Music by – Disjunction Reunion [G2 Ripper] Couchblip! records
couchblip.com myspace.com/disjunctionreunion
Thanks to everyone who you came to our event BlackBlackWhite @ NoNoYes Underground, I hope you all enjoyed the performances by
cliche, pharge, Sundullers & Yanadullers, 4D Modulation Studio & Yukiko Tsuda


more photos can by found here on flickr

(video will be posted soon)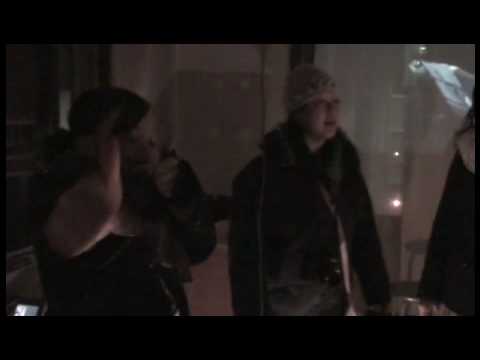 a quickly edited doco for the Video art installation and performances i recently finished in Tokyo
see the flickr group for photos
Came across some of the original video's i was given to work with for the Sydney Festival 2008 collages, so i thought i'd share them here.
Unknown